Are you ready to get certified? Whether you're a beginner who wants to try SCUBA Diving for the first time, an experienced diver who would like the training required to work in the diving industry, or someone who wants to enter the world of Tek Diving, we have courses for you!
Our dive centre has both SSI, TDI and IANTD instructors on our team. Take a look at the course listing below to find and book your certification course, or contact us if you have any questions about courses or instructor internships.
All SSI and TDI courses include full equipment rental (we only supply high quality, regularly serviced and tested equipment), free underwater photography, experienced and certified dive instructor, certification card, water, coffee and tea, round trip transportation from your hotel in Amed or Tulamben.
Please bring a swimsuit and towel! You may also bring a waterproof bag with a towel, hat, sunscreen, sunglasses, snacks, and any supplies you may need for the day.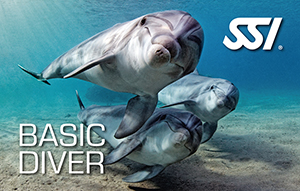 SSI Basic Diver
1 Day | 2 Dives
Basic Diver is your chance to get wet and experience what scuba diving is all about. Signing up for a Basic Diver couse is a great way to decide whether getting a scuba diving certification is right for you. You will have an SSI Instructor as your personal escort and prior to your dive they will provide you with an overview of the proper knowledge and skills required to take your first look at the underwater world. We know that once you come in and try it, you'll love it!
1.330 K IDR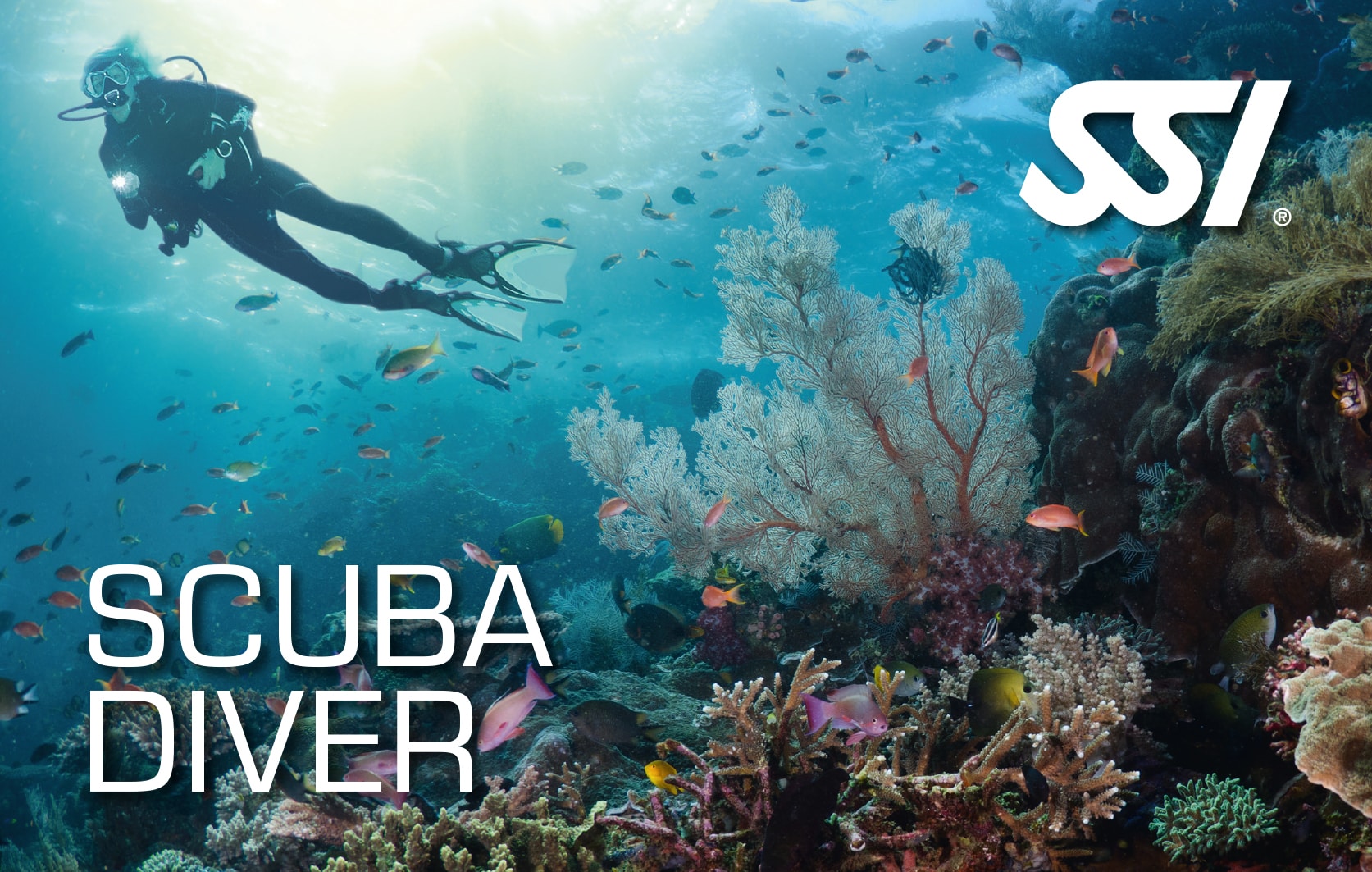 SSI Scuba Diver
2 Days | 3 Dives
Scuba Diver is the perfect course for those who do not have time to complete an entire Open Water Diver Program. After a short skill update you can complete your Open Water Diver rating.
Certified Scuba Divers are entitled to go diving under the direct supervision of a Dive Leader up to a maximum depth of 40 feet/12 meters. This allows you to have a lot of fun and gain further diving experience even without continuing your education.
3.500 K IDR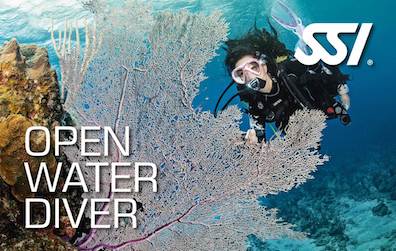 SSI Open Water Diver
3 Days
Throughout the SSI Open Water Diver course, you'll learn fundamentals of scuba diving, including dive equipment and techniques. You will also earn a SSI Open Water Diver certification that is recognized worldwide. You earn this rating by completing five confined water sessions and knowledge development sessions and by making four open water dives. With Bali Dive Trek, you will do six dives instead of four.
As a certified SSI Open Water Diver you have the freedom to dive with a buddy independent of a professional. Your underwater adventure can begin as soon as today with the new Open Water Manual! You can view these materials at your hotel, at your own pace and then meet with our instructor for further assistance. Open water learning options also include group or private instruction. This course offers tremendous flexibility and lets you work out individual needs with your instructor. We include 6 open water dives, 5 pool sessions in two modules and the Nitrox 32 certification for free!
4.900 K IDR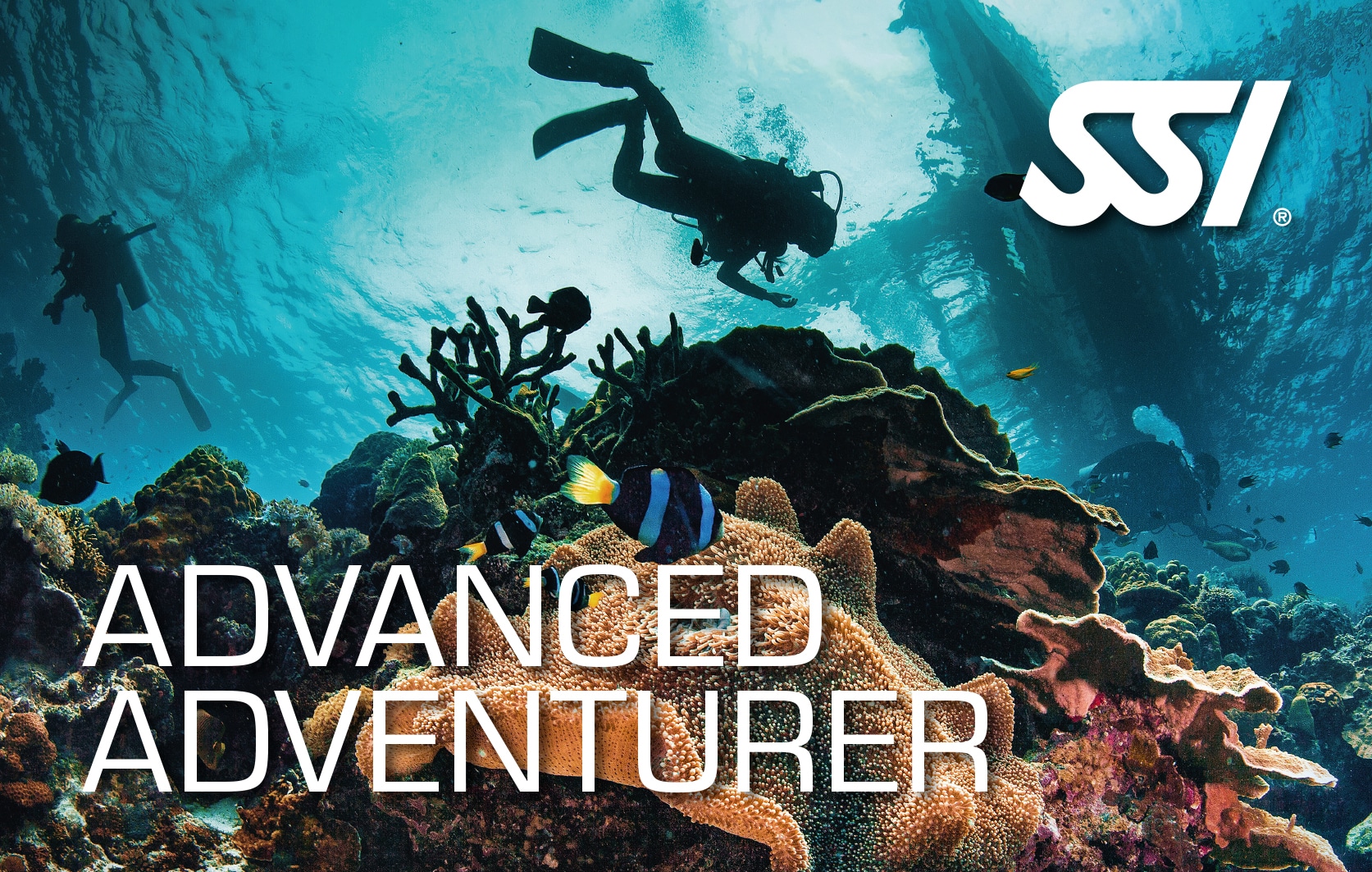 SSI Advanced Adventurer Diver
2 Days
Directly after the Open Water course Advanced Adventurer is the entry to continuing education, especially for those divers who cannot decide which specialty courses they want to learn. During the Advanced Adventurer Program you will have the chance to try out 5 different specialties. You will complete one open water training dive per specialty in order to get a better understanding for each specialty area.
Later, you can choose to complete all or just a few of your selected speciaties through a Specialty Course by completing the second dive and finishing all academic requirements. Choose your preferred Specialty Areas and continue your adventure right after your Open Water Diver Program!
4.200 K IDR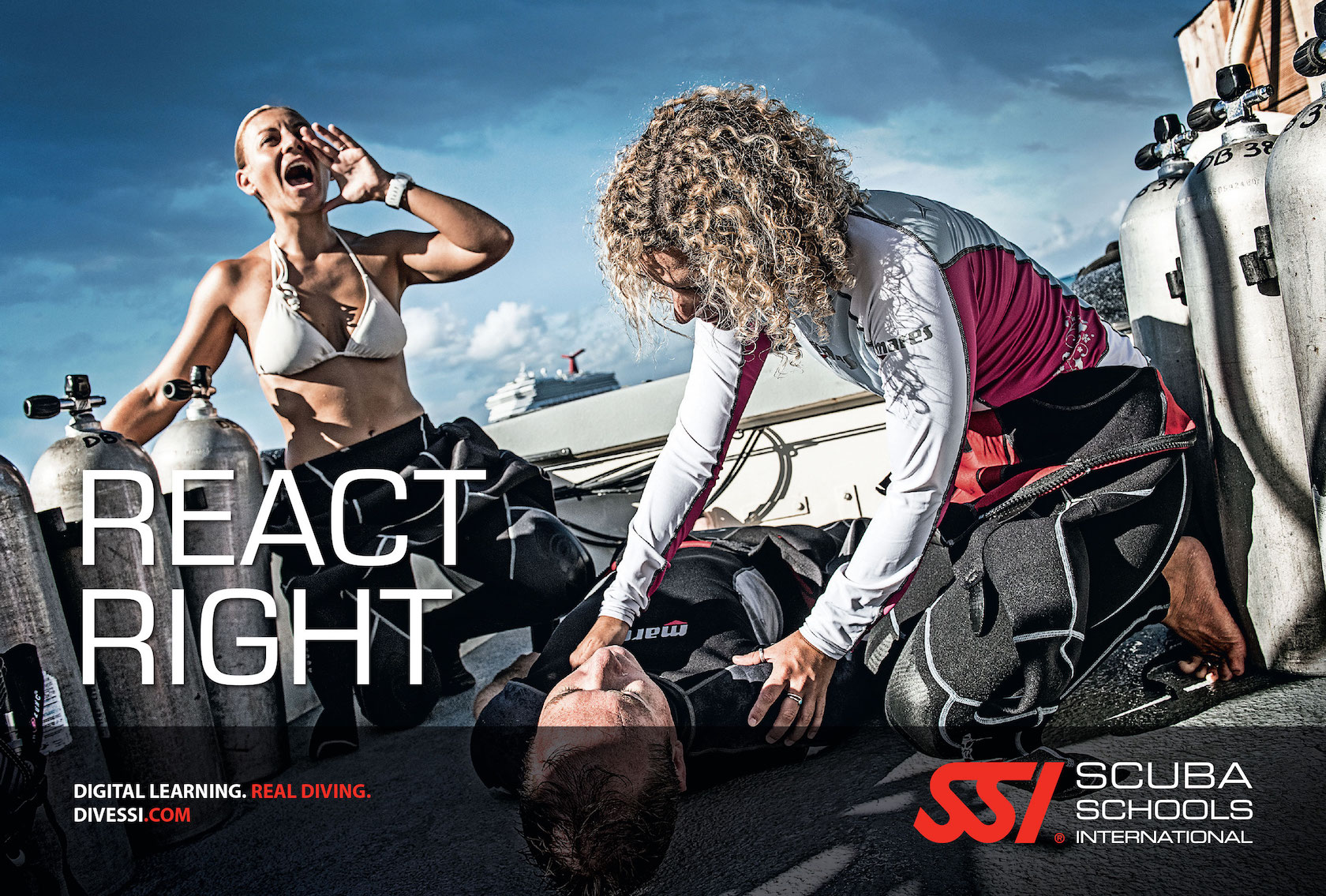 SSI React Right
2 Days
REACT RIGHT is SSI's Emergency Training Program. Learn the "How-To" of First Aid, CPR, AED and Oxygen administration in diving emergencies as well as emergency assessment, so that any emergency situation can be evaluated properly.
Enrolling in a REACT RIGHT program will increase your diving safety and comfort significantly. Also SSI and other training agencies require a valid First Aid and CPR Certificate as a prerequisite for the Diver Stress & Rescue certification.
2.100 K IDR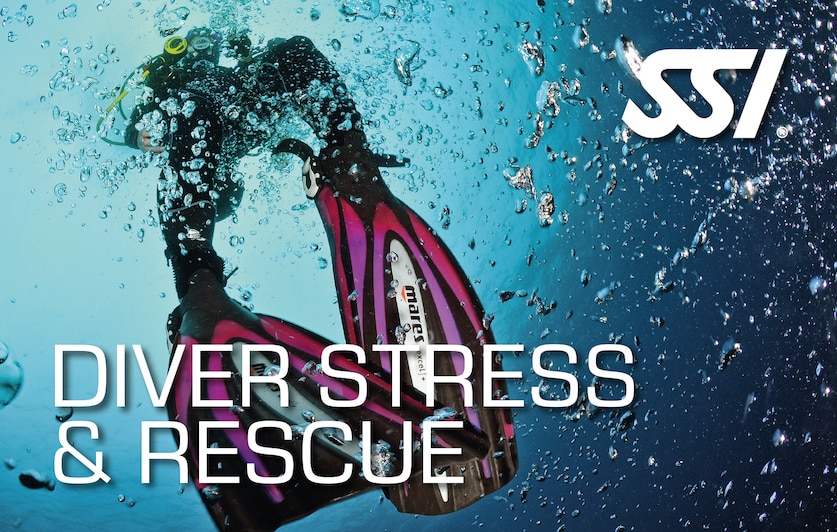 SSI Stress & Rescue Diver
2-3 Days
Stress is a major contributor to rescue situations and diving accidents. Through this course you will learn accident prevention, as well as how to handle problem situations if they occur.
The program is about avoiding, recognizing and solving problems on the surface and under water. The course runs two – four days in which you will participate in academic and in-water sessions in the pool and in the open water. As a prerequisite for certification you need to have a valid CPR & First Aid certificate.
4.550 K IDR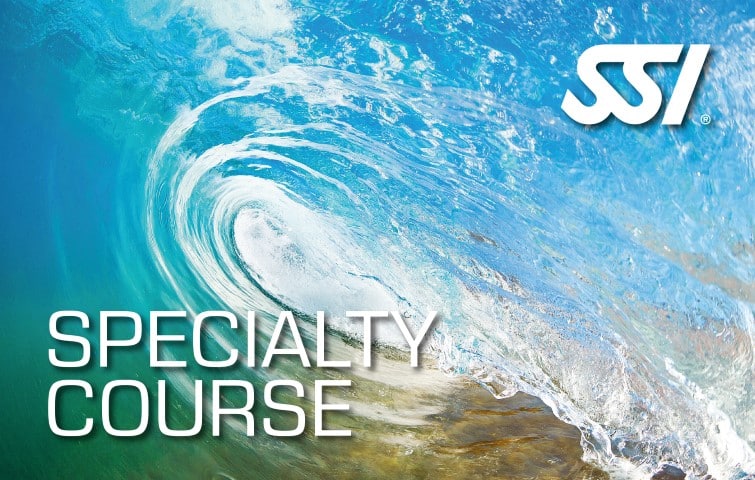 SSI Specialty Diver
Continue your adventure with SSI! SSI offers a large variety of Specialty Courses as a basis for Continuing Education Ratings. You have the choice which programs you want to go for in order to reach your personal goals in diving. SSI's intermediate diver rating is higher than any other agency's advanced courses. To earn the certification for Specialty Diver, you must complete 2 specialty courses and have done a total of 12 dives.
SSI Advanced Open Water Diver
2 Days
SSI's Advanced Diver rating stands alone in the industry with the highest combination of diving knowledge and experience. No other agency's advanced diver level compares.
To earn the certification for Advanced Open Water Diver, you must complete 4 specialty courses and have done a total of 24 dives.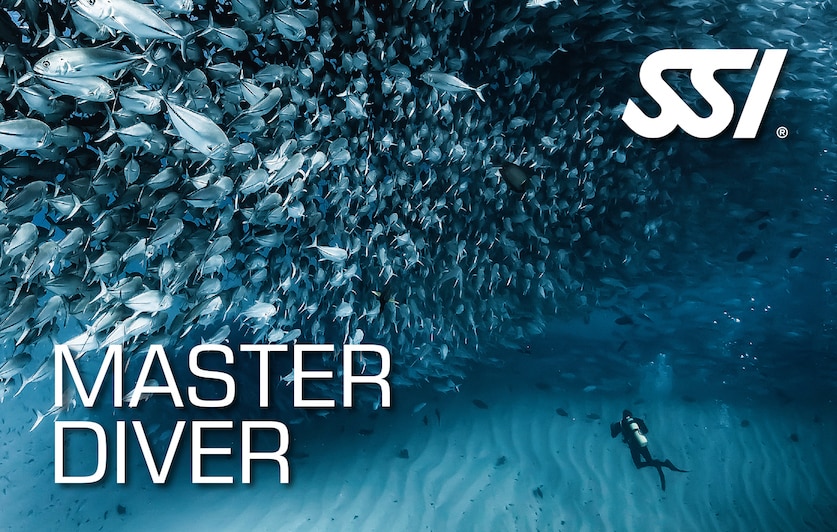 SSI Master Diver
2 Days
SSI's Master Diver rating is one of the most elite ratings in diving today. Divers that have completed this level have combined the knowledge, skills and experience to truly call themselves Master Divers. To earn the certification for Master Diver, you must complete 4 specialty courses, Diver Stress&Rescue and have done a total of 50 dives.